Inside Insanity
Cast Photos
---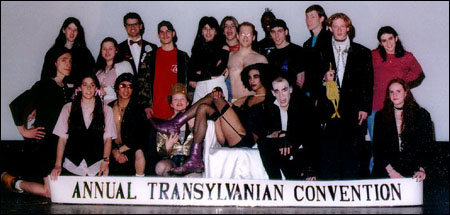 The Inside Insanity Cast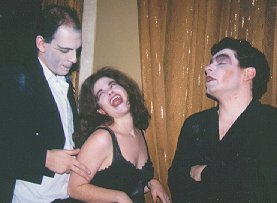 (l to r) Marc as Riff, Erica as Magenta, Mike5 as Frank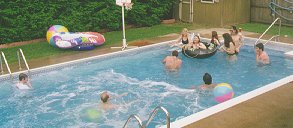 Our cast pool party in June '96 after our final show at Cinema East in Nyack, NY
In the photo above you can see Jack, Eric, Brian, Stephanie, Liz, Bonnie
Heidi, Carl, Marc and Dan. Louis took the photo.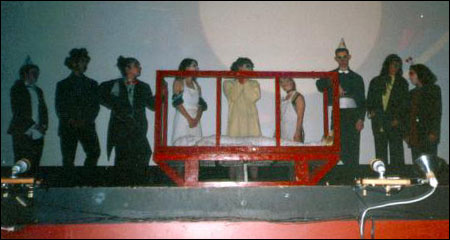 The Transylvanians (in black):
This photo was taken in our old theatre in Nyack, NY
(l to r) Christine, Paul, Rishana, Jack, Susan and Arielle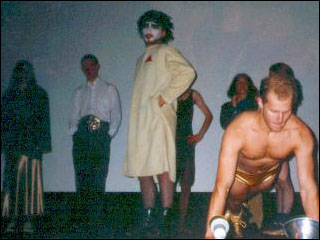 Our old Frank (Jesse) gives Rocky (Eric) a workout in Nyack.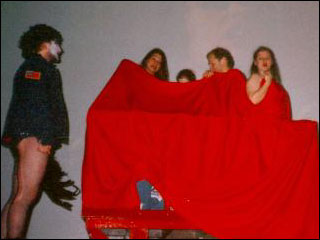 Actually, I don't know what the hell is going on here it looks like a cast group orgy.
(l to r) Jesse, Carol, Bonnie, Eric and Liz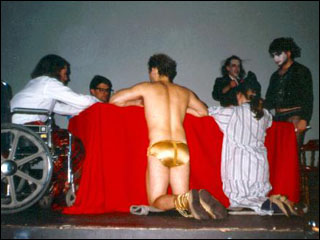 "We've come here to digest Eddie."
(l to r) Alex, Louis, Eric, Marc, Bonnie and Jesse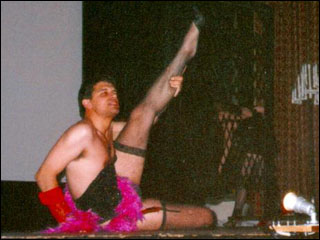 Here's Brad (Louis) "feeling sexy."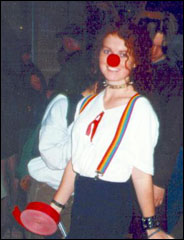 This is our friend Imelda. She's not exactly
on cast, but she looks cute as a reindeer.
---
[ Home | Cast | Pearl River Theatre | RHPS News | Links | Virgin's Guide | Note ]